Notify for Spotify released
Improving on Spotify for Apple Music users
Update: Notify for Spotify was featured on Product Hunt. Check it out!
Over the past 10 years, I've used Apple Music and previously Rdio but I finally switched because I wanted to more easily share songs and playlists with friends (most of whom use Spotify).
I've generally been pleasantly surprised, from small details like how songs quickly fade in and out when you play and pause them, to the significantly faster search.
One feature was missing that Apple Music has had for a long time was a notification whenever new songs were played. I was listening to Spotify's Black Lives Matter and kept switching back into the app to see which song was playing.
I looked around the internet and found a couple open source tools that no longer compiled and a couple apps that didn't work very well — they showed no or blank notifications when playing songs in Spotify's search feature, they didn't allow you to skip the song directly from the notification, etc... So I built my own: Notify for Spotify.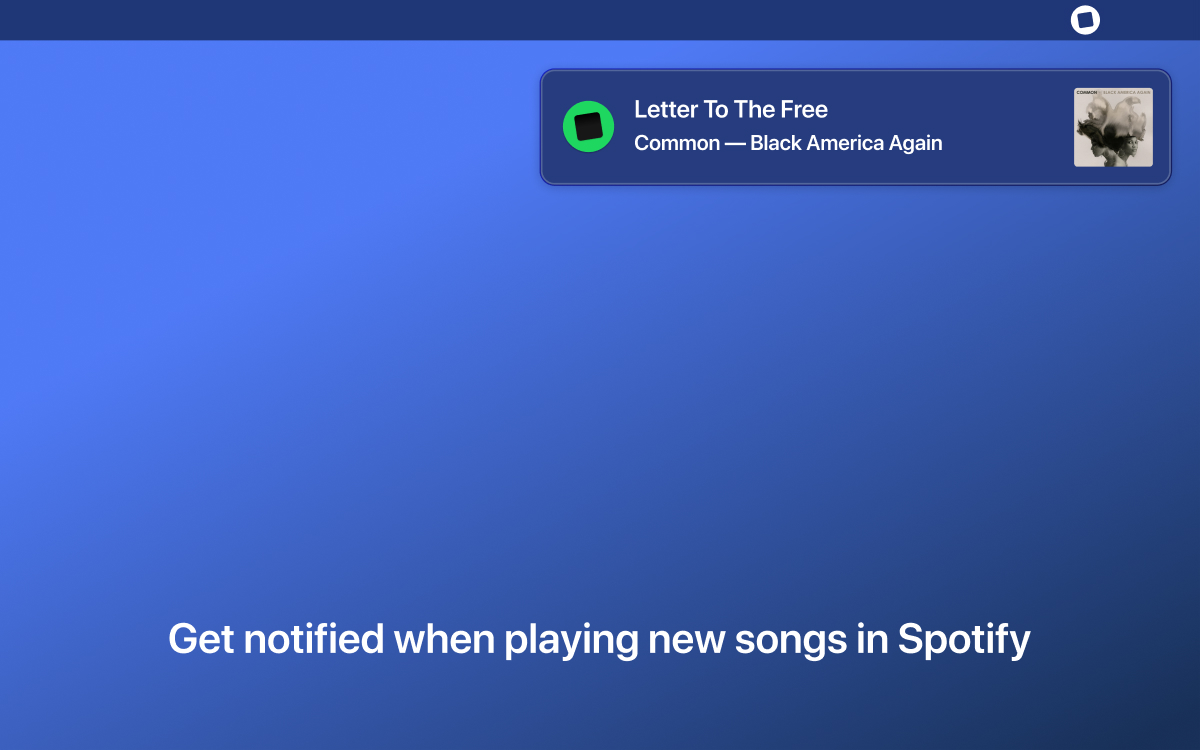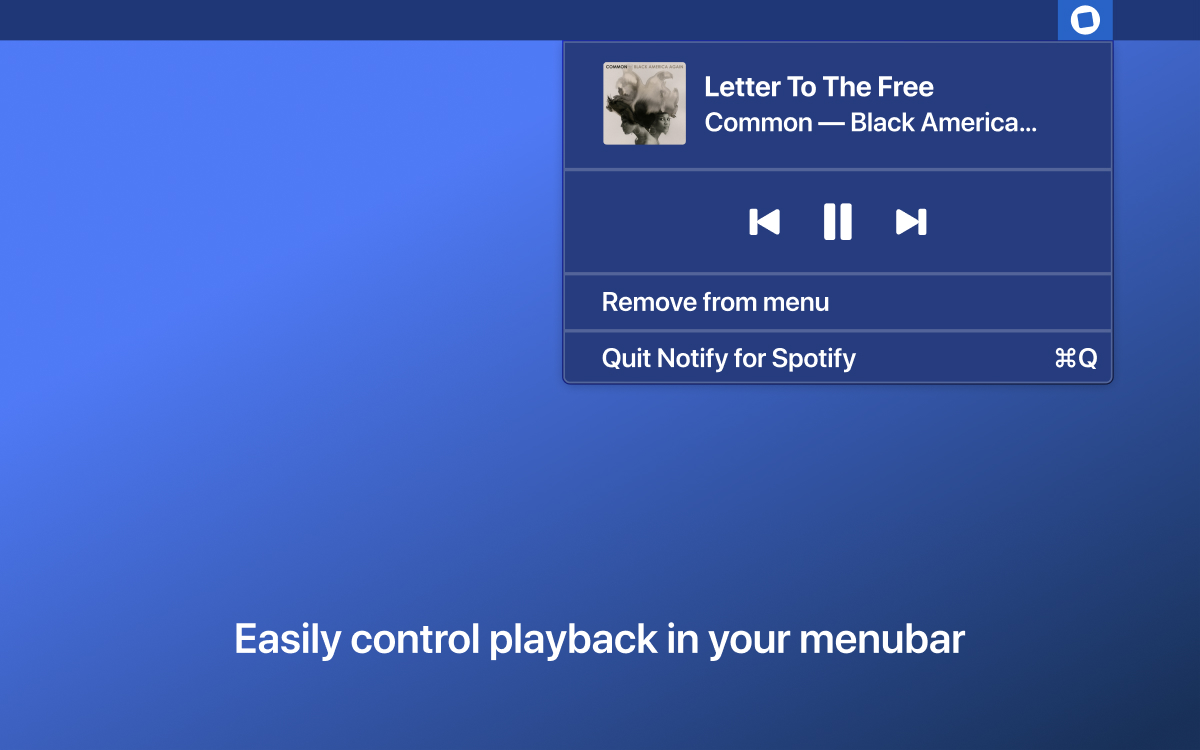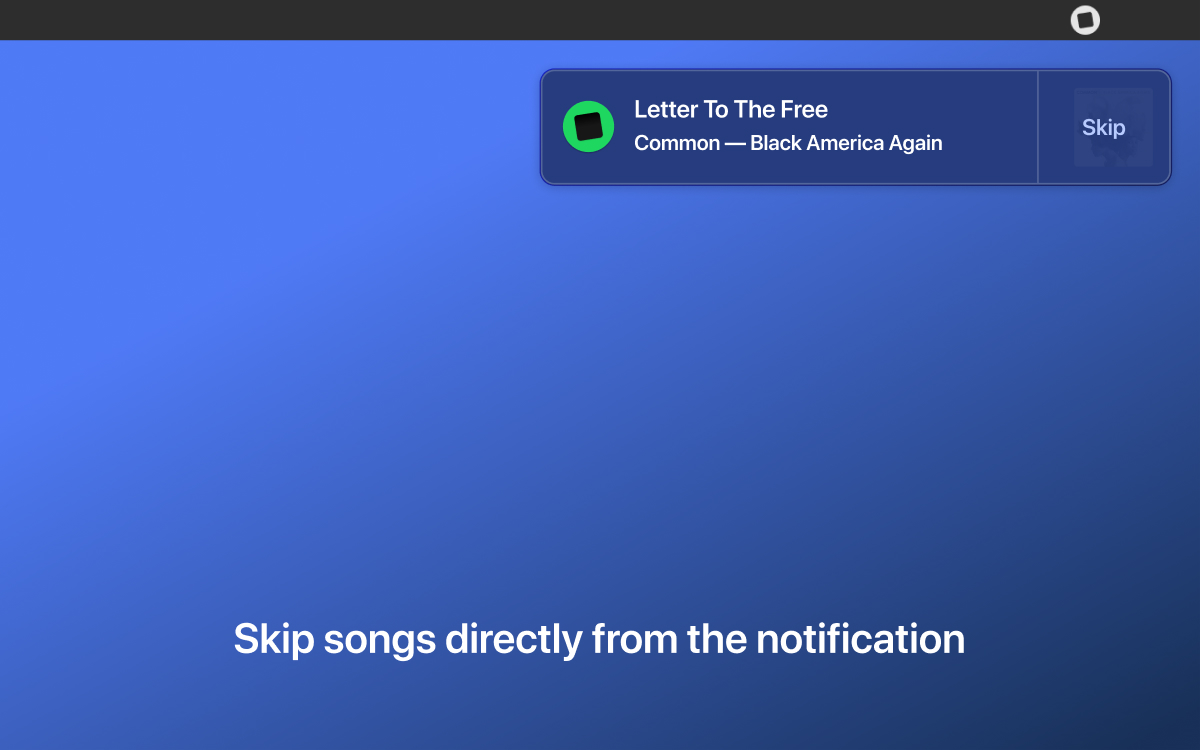 And it lets you control playback directly from the menubar.
This is actually the first app I've personally distributed on the app store even though I've developed for Apple's platforms on and off for the past 13 years (I helped build Meetup's first iOS app in 2009).
You can buy it now for $0.99 on the Mac App Store.